2018 End of Year Celebration and Muller Award Ceremony
Press Releases | June 12, 2018

We hosted over 200 MƒA teachers and guests for the MƒA End of Year Celebration and MƒA Muller Award Ceremony on June 5, 2018.
During the reception, we looked back upon a wonderful school year with games, socializing, food, and fellowship, celebrating another great year of collaboration and continued learning within the MƒA community.  
MƒA Executive Director Megan Roberts kicked off the formal program, welcoming all MƒA teachers and thanking them for their passion, drive, and commitment to their craft, content, and students. Five M­ƒA teachers gave fellowship highlights, touching on successes and initiatives within the fellowships during the 2017-2018 school year:
Suzette Nelson, MƒA Master Teacher, shared about our most ambitious programming year yet, with nearly 300 MƒA courses for teachers within the community.
Jesse Markowitz, MƒA Early Career Teacher, spoke about the nearly 200 MƒA Early Career Teachers who are building their careers through collaboration with Master Teachers and a new inter-visitation program.
Brittany Beck, MƒA Master Teacher, highlighted public outreach and connection, from our new speaker series, Thursday Thinks, to joining the national education dialogue through MƒA Teacher Voices blog posts.
Adam Prado, two-time MƒA Master Teacher, talked about recruitment events, from happy hours to school visits, that pave the way for more teachers and schools to be a part of the MƒA network.
Anoopa Singh, MƒA Early Career Fellow, shared her experience as part of the planning committee for the upcoming second annual MƒA Summer Think conference.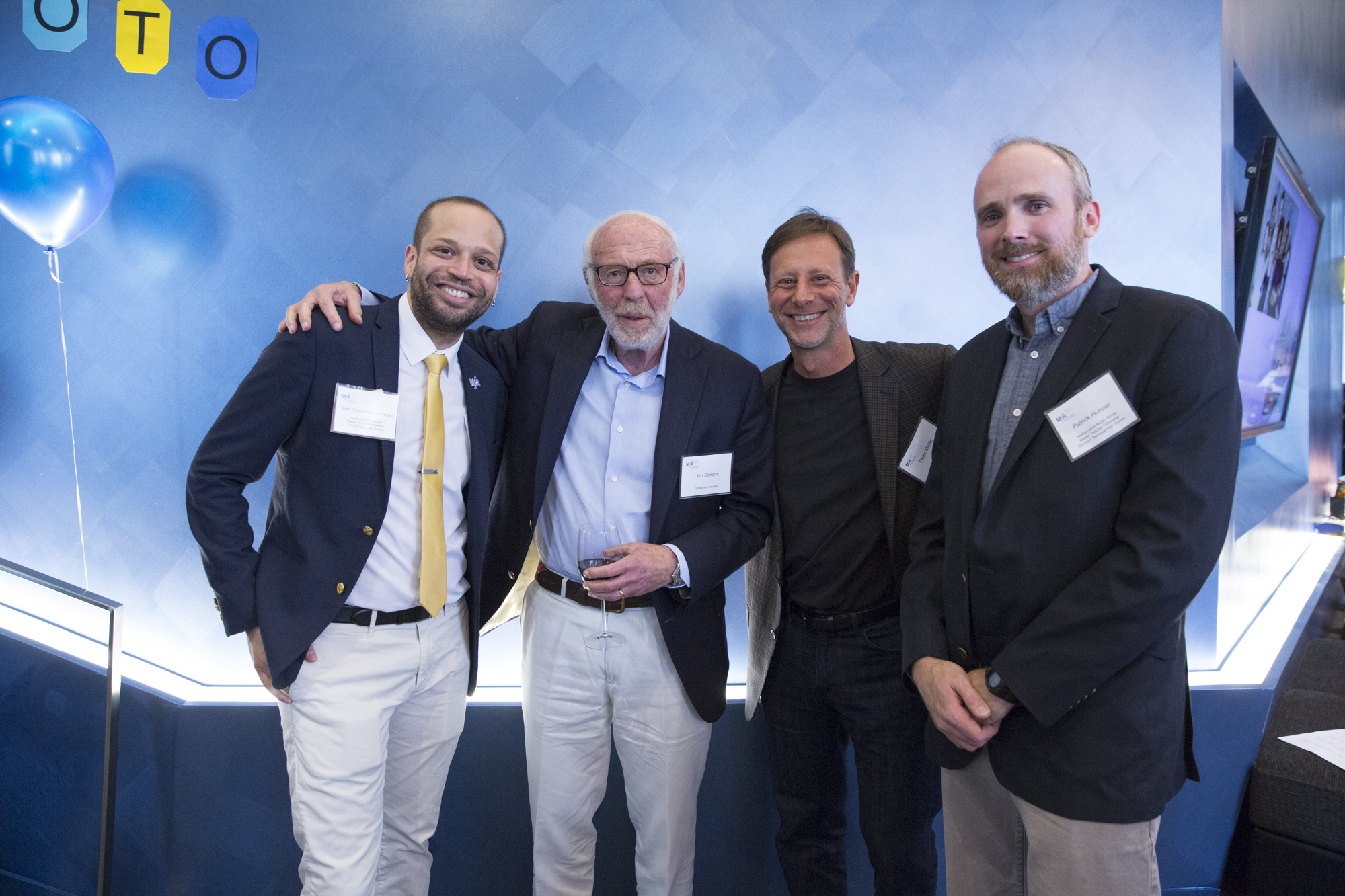 In a special ceremony, MƒA President John Ewing and MƒA Founder Jim Simons honored the two winners of the 2018 MƒA Muller Award for Professional Influence in Education, MƒA Master Teachers Seth Guiñals-Kupperman and Patrick Honner.
MƒA Board Member Peter Muller gave remarks, thanking Guiñals-Kupperman and Honner, as well as the rest of the MƒA teacher community, for their dedication to and influence on the profession.
Read & see our Twitter Moments for a summary of happenings around the event.
Scroll through photos from the celebration below.