Equality & Inequality in 4th Annual MT² Event
Workshop Spotlight | February 26, 2016
On December 10th, MƒA hosted our 4th Annual MT² (Master Teachers on Teaching) event, an evening in which MƒA Master Teachers gave thought provoking TED-style presentations to the MƒA community focused upon a central theme. This year, eight MƒA Master Teachers – Gifty Asamani, Shaun Errichiello, Manish Parmar, Gary Rubinstein, Molly Shabica, Kristen Smith, Ellie Vierling, and Andrew Wille – explored topics surrounding the subject of "Equality/Inequality," with presentations ranging from Euler's Equivalent Partitions to the global spread of wealth. 
Over 150 MƒA teachers attended the event, which was hosted by MƒA Master Teacher Patrick Honner. The presentations told a story, argued for an idea, or shared pedagogy, ultimately encouraging deep thinking and the sharing of ideas of MƒA Master Teachers in our community.
Event Highlights
MƒA Master Teacher Manish Parmar's presentation, "The Solution is Confidence," discussed how student confidence and perception of their own academic abilities affects how well they do in a subject. In his talk, Manish explored different examples and activities to show the impact confidence has on accomplishing a task. Manish explained, "I want to illustrate to my students how confidence plays into their ability to succeed in my class," and only asks that they "come in with a positive attitude." Watch Manish's full presentation here.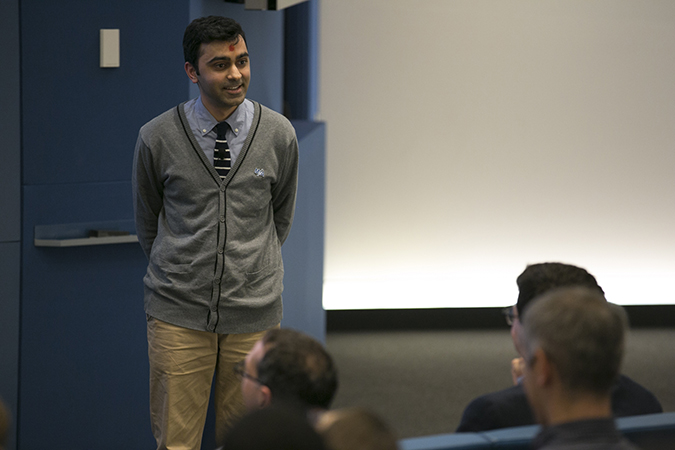 Kristen Smith, an MƒA Master Teacher, dove into the topic of Equality/Inequality by using real-life examples of global poverty as a backdrop to explore mathematical inequalities. In her presentation, "The Inequalities of Global Poverty," Kristen focused on her classroom lessons that used mathematical inequalities to draw attention to malnutrition and water scarcity in impoverished communities. Kristen explained, "I care deeply about bringing the idea of social justice into the classroom, and I was excited to share my work with the unique community of talented educators at MƒA. These types of events give teachers an opportunity to hear new ideas and push themselves to try new things. It's a reminder that it's okay to take risks and put yourself out there professionally, which can inspire other teachers to do the same." See Kristen's full presentation here.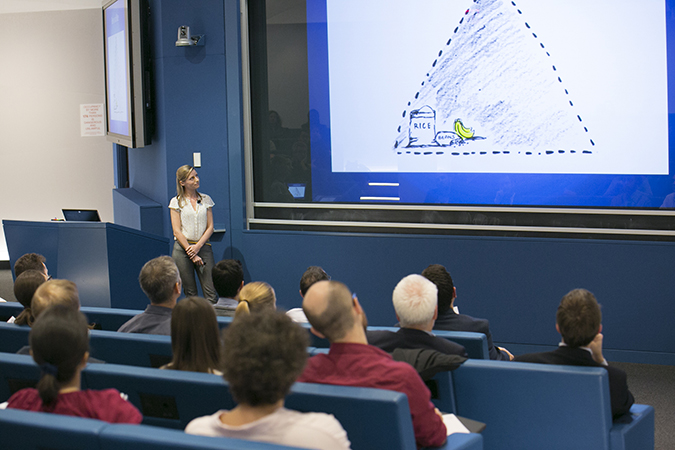 Other presentations tackled the Equality/Inequality theme from content, pedagogical and global lenses, with topics including equation context, college readiness, and the disparity of global wealth. View more photos from MT².