Master Teacher Fellowship Improves Retention Among NYC's Best Teachers
In the News | January 4, 2017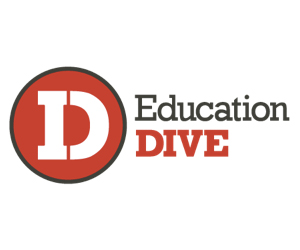 A recent feature story about MƒA in Education Dive detailed our Master Teacher Fellowship and how its broad array of resources help retain NYC's best teachers in math and science. Reporter Tara García Mathewson spoke with MƒA Executive Director Megan Roberts about teacher retention and attrition rates throughout NYC, as well as with MƒA Master Teacher Molly Shabica about how MƒA celebrates and trusts teachers.
Megan Roberts, says MƒA prides itself on its low attrition rate among master teachers in New York City — 3.9%
"These numbers are actually even larger when you talk about STEM in urban sectors like New York City," Roberts said. "Our attrition rates are staggering in New York."
[…]
In addition to the professional learning opportunities and stipend, Shabica said the level of respect she is granted as a Master Teacher has been an important benefit of the fellowship.
"It really just made it so much easier for me to say yes, this is what I want to do, and right now I can say (teaching) is what I want to do for the rest of my life."