Genes in Space 2018 Competition Launches
In the News | January 16, 2018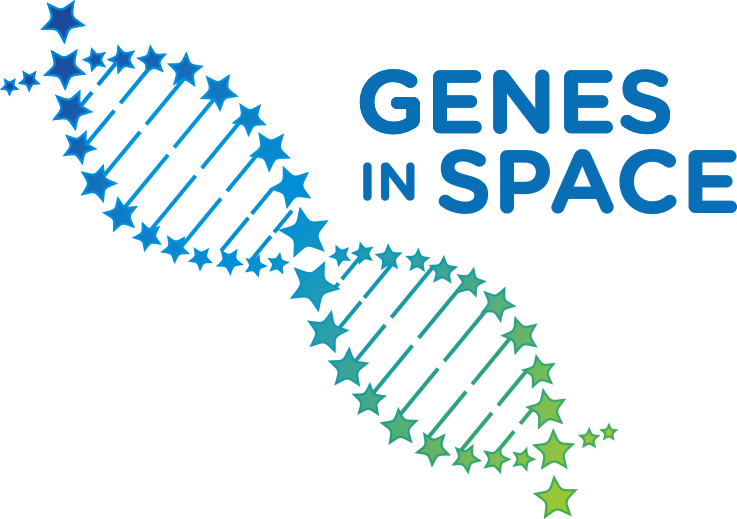 Students in grades 7-12: pioneer research on the International Space Station (ISS) by designing DNA experiments for space! Genes in Space™, a competition that seeks to inspire the next generation of space scientists, opened a call for entries today.
Genes in Space challenges students to design original DNA experiments that address real-life challenges and opportunities of space exploration. Proposals are submitted by teams of one to four students and must use the ISS as a testbed for space exploration. The contest is a collaboration between miniPCR™ and Boeing with generous support from CASIS, Math for America, and New England Biolabs®, Inc. Genes in Space is free, and does not require equipment.
The winning experiment is conducted in space, and samples are returned to Earth for winners to analyze! Submission deadline is April 20th, 2018.
25 teams win a miniPCR DNA Discovery System™ for their educational institutions. Five Finalist teams additionally receive mentoring from Harvard University and Massachusetts Institute of Technology scientists and attend the 2018 ISS R&D Conference, where they present their ideas to a panel of judges. The winning team attends Space Biology Camp and watches their experiment launch into space! 
"This competition gives students access to an innovative science research program and provides teachers with exciting opportunities to engage students in science and mathematics, often mentoring them throughout the application process," said John Ewing, MƒA President.
"We've seen some outstanding experiments performed through this program that are helping decipher fundamental elements of health in space," said Boeing's Scott Copeland, co-founder of the Genes in Space program. "Inspiration was at the center of this effort so it's very rewarding to see how many students are getting excited about these opportunities."
Anna-Sophia Boguraev from Bedford, New York won the first Genes in Space competition in 2015. Her experiment was the first PCR experiment conducted in space and was recently published in the Nature Partner Journal npj Microgravity. A total of five students have won the contest. Julian Rubinfien (2016) and Alia Al Mansoori (UAE) have conducted experiments aboard ISS. The two winners of the 2017 contest, Elizabeth Reizis and Sophia Chen, are scheduled to launch their experiments to space in March. 
Learn more: www.genesinspace.org
About the Sponsoring Organizations:
Boeing
A unit of The Boeing Company, Defense, Space & Security is one of the world's largest defense, space and security businesses specializing in innovative and capabilities-driven customer solutions, and the world's largest and most versatile manufacturer of military aircraft. Headquartered in St. Louis, Defense, Space & Security is a $31 billion business with 53,000 employees worldwide. Follow us on Twitter: @BoeingDefense.
Math for America
At MƒA, we've created fellowships for accomplished mathematics and science teachers. Our model is based on the belief that collaboration, continued learning, and genuine respect enables teachers to grow professionally and provides long-term career satisfaction. This is a remarkable community of teachers who stay in the profession longer and define what teaching excellence means. These are teachers who inspire and motivate their colleagues. They change the lives of their students. Learn more at MathForAmerica.org.
miniPCR
miniPCR reinvents lab technology to make science simple, accessible, and exciting, enabling everyone to experiment at the cutting edge of biology. www.minipcr.com
The Center for the Advancement of Science in Space (CASIS)
CASIS was selected by NASA in July 2011 to maximize use of the International Space Station (ISS) U.S. National Laboratory through 2020. CASIS is dedicated to supporting and accelerating innovations and new discoveries that will enhance the health and wellbeing of people and our planet. www.iss-casis.org
New England Biolabs, Inc. (NEB)
NEB is the industry leader in the discovery and production of enzymes for molecular biology applications and now offers the largest selection of recombinant and native enzymes for genomic research. For over 40 years, NEB has been committed to the advancement of science and science education. For more information on our products and corporate initiatives, please visit www.neb.com